Superintendent's Weekly Update
I wanted to start this week's notes by thanking our staff that put their time and hard work into designing and delivering a strong science of reading professional development session for our Durham Intermediate and Durham High School staff this past Monday.
District Psychologist Carmina Vital was joined by DIS English/History teacher Kiarra Hary, DIS/DHS English teacher Regan Withrow and DHS English teacher Tiffany Biro in providing the training to staff.
I saw staff engaged in well planned activities directly related to the needs of our students.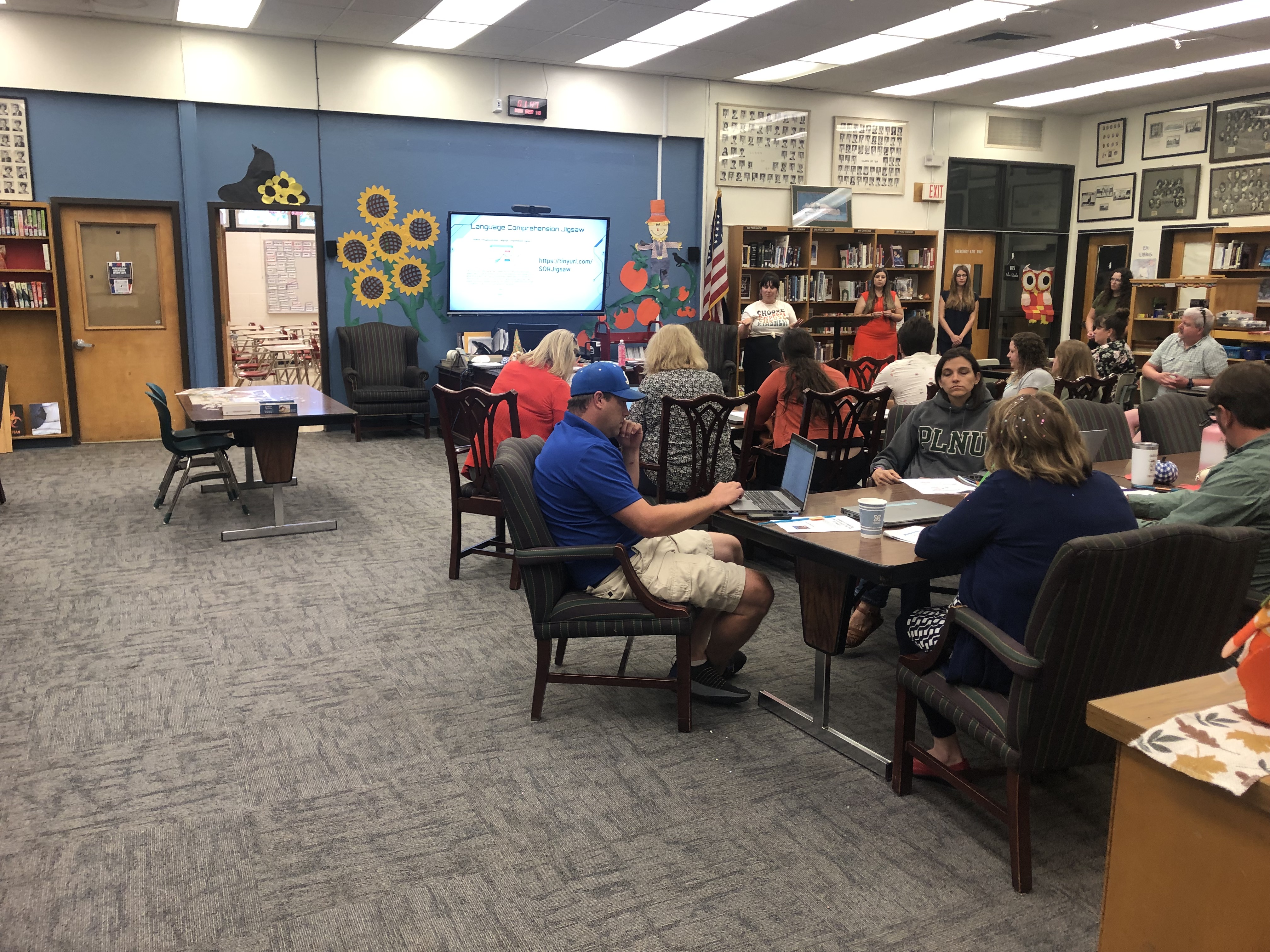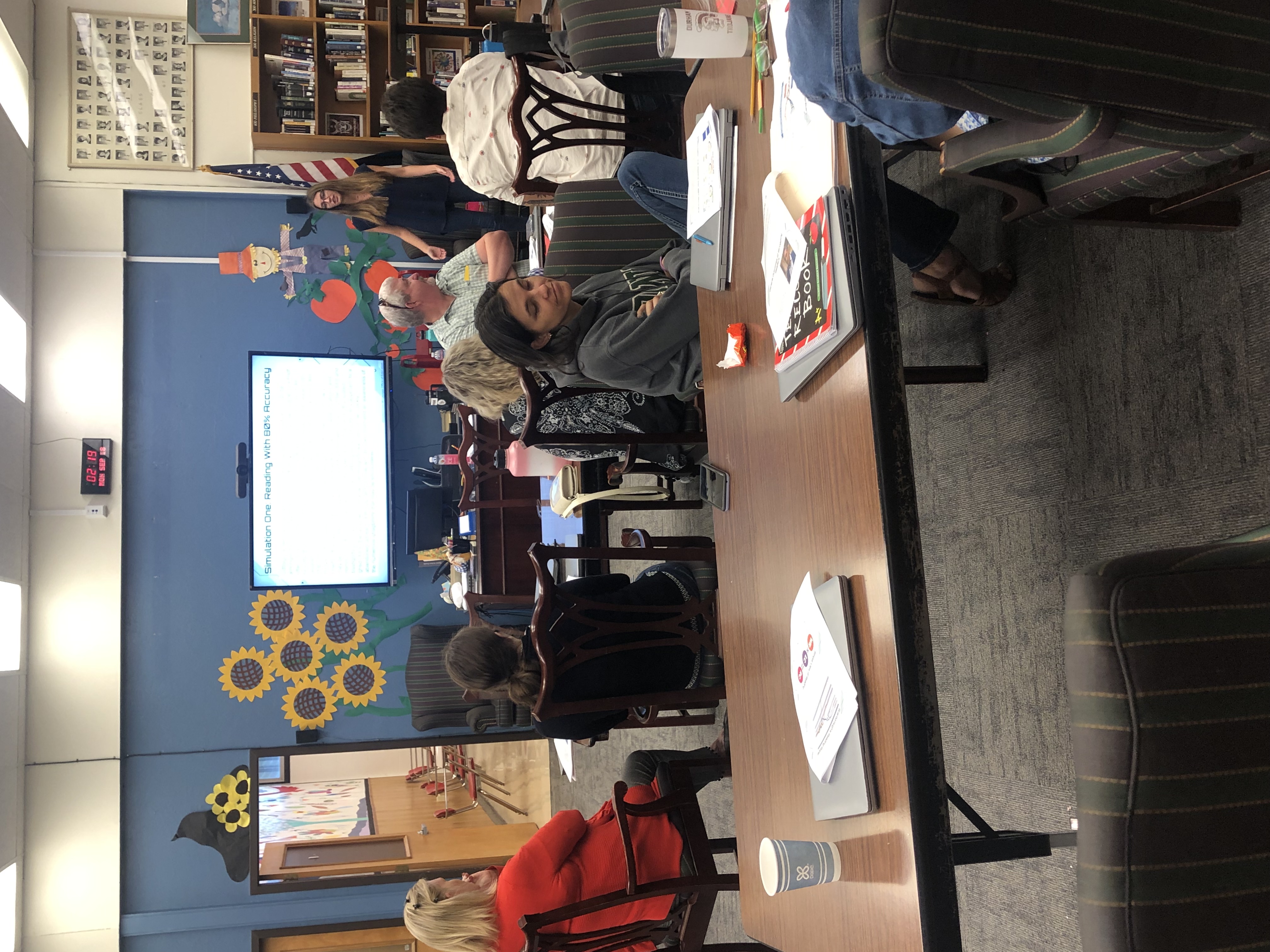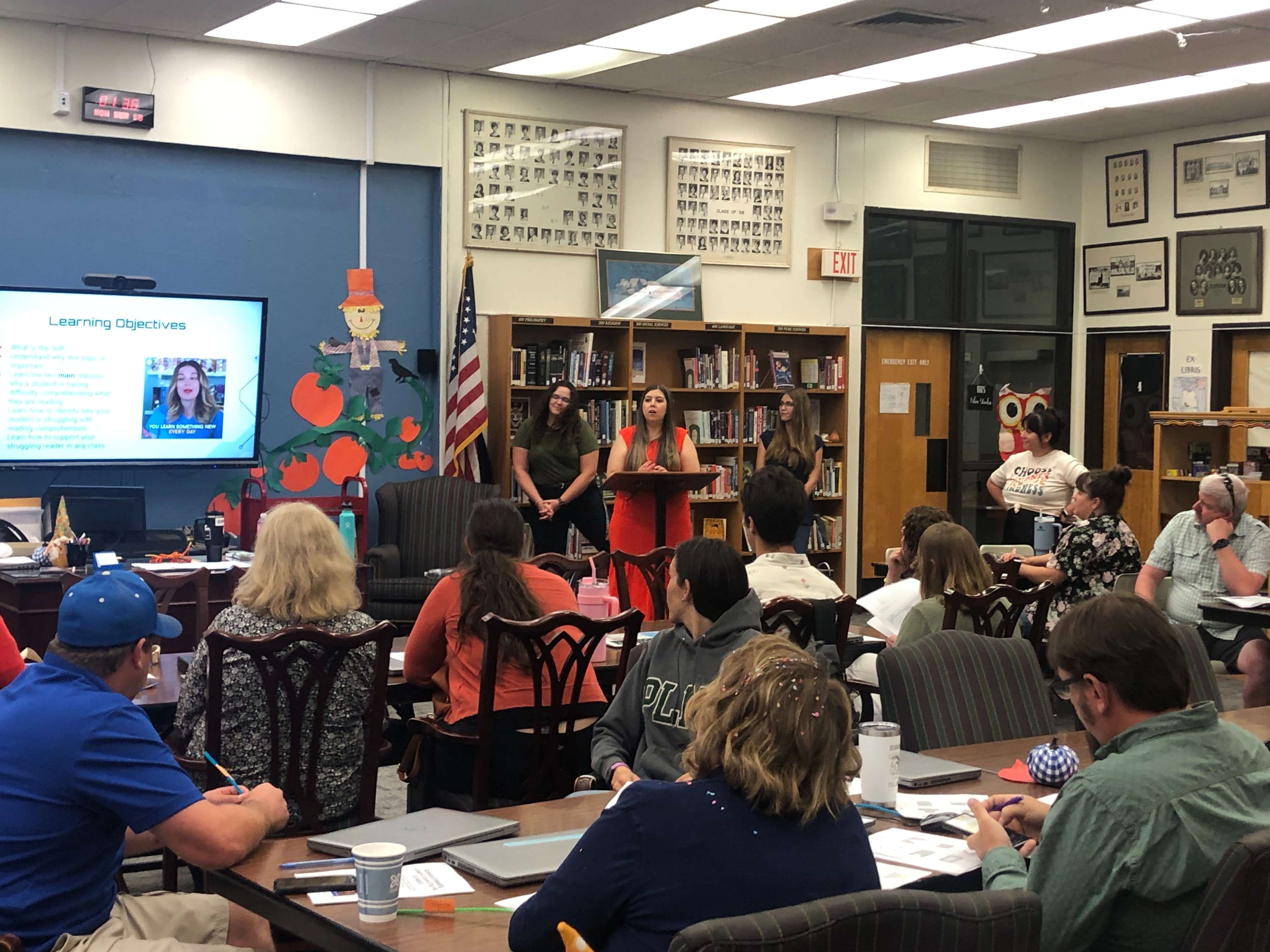 DES Minimum Day Professional Development
While the DUSD team was providing Science of Reading training at DHS, Chico State Professor Dr. Donna Kreskey and her team were presenting a training on the same top to the staff at DES. Dr. Keskey and her team of student assistants trained the DES staff in different strategies for reading instruction that could be implemented in their classrooms. There were five different strategies shared.
Thank you to Dr. Kreskey and her team.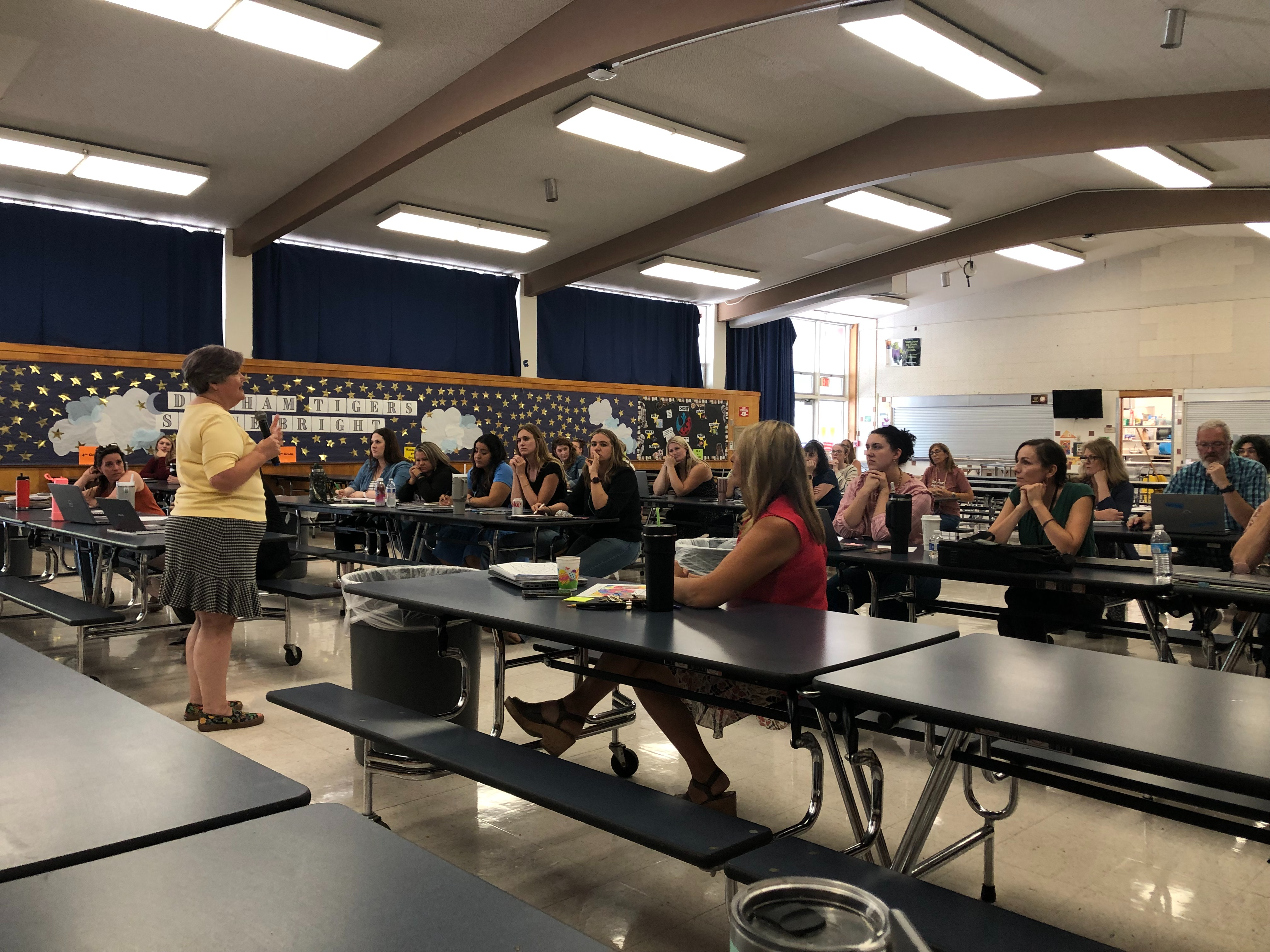 Jemie Rocca named new Special Projects Secretary
Pending board approval, DHS Secretary Jemie Rocca was selected this week to be the new Special Projects Secretary. Tracey Strick will be retiring at the end of the school year. Jemie's selection now allows Tracey to train her through this school year.
We are now advertising for a new Secretary II for DHS.
Thank you to MOT
From DES teacher Morgan Alaways to MOT staff Eric Kolstad, Bob McGuffin and Steve Suihkonen: "THANK YOU! For setting up our field. Although we lost, our players had the best game ever being supported in our town we love! Couldn't have made this happen without you all. Durham's first middle school team! Thank you again!!"
New Food Service golf cart arrives
The Food Services department has been putting in many extra steps this year with the construction at DIS. Their new Electric Golf cart has a large truck style bed and should help deliver meals around the district.
Upgrades in the Coliseum snack bar
With 6th graders being served meals out of the snack bar at the football stadium this year, upgrades were necessary to be able to refrigerate the food. The Food Service Department received a grant this year, and the district utilized some of these funds to purchase a new commercial refrigerator for the snack bar. This unit will be utilized to store food for food services and will also benefit other activities in the coliseum.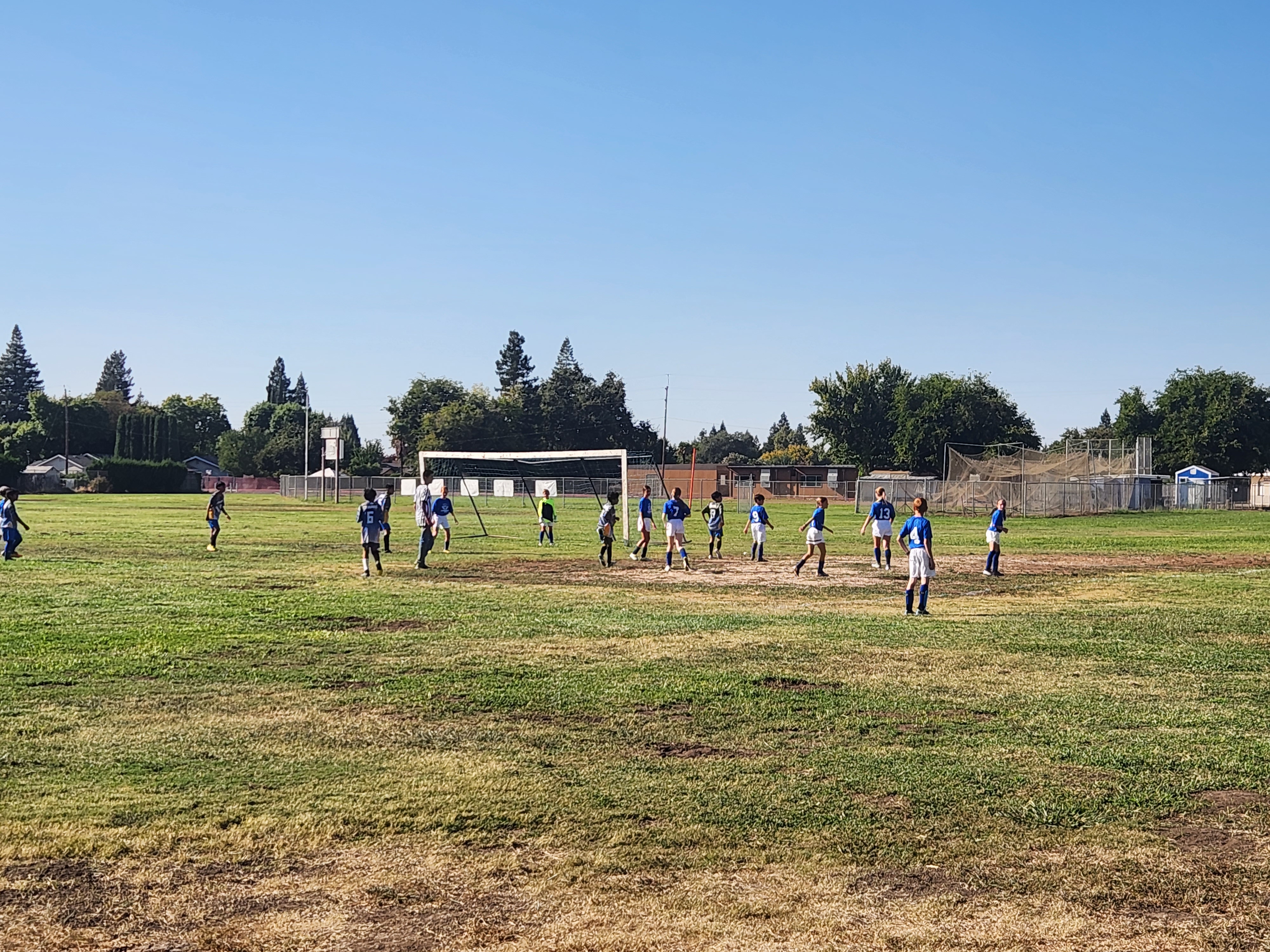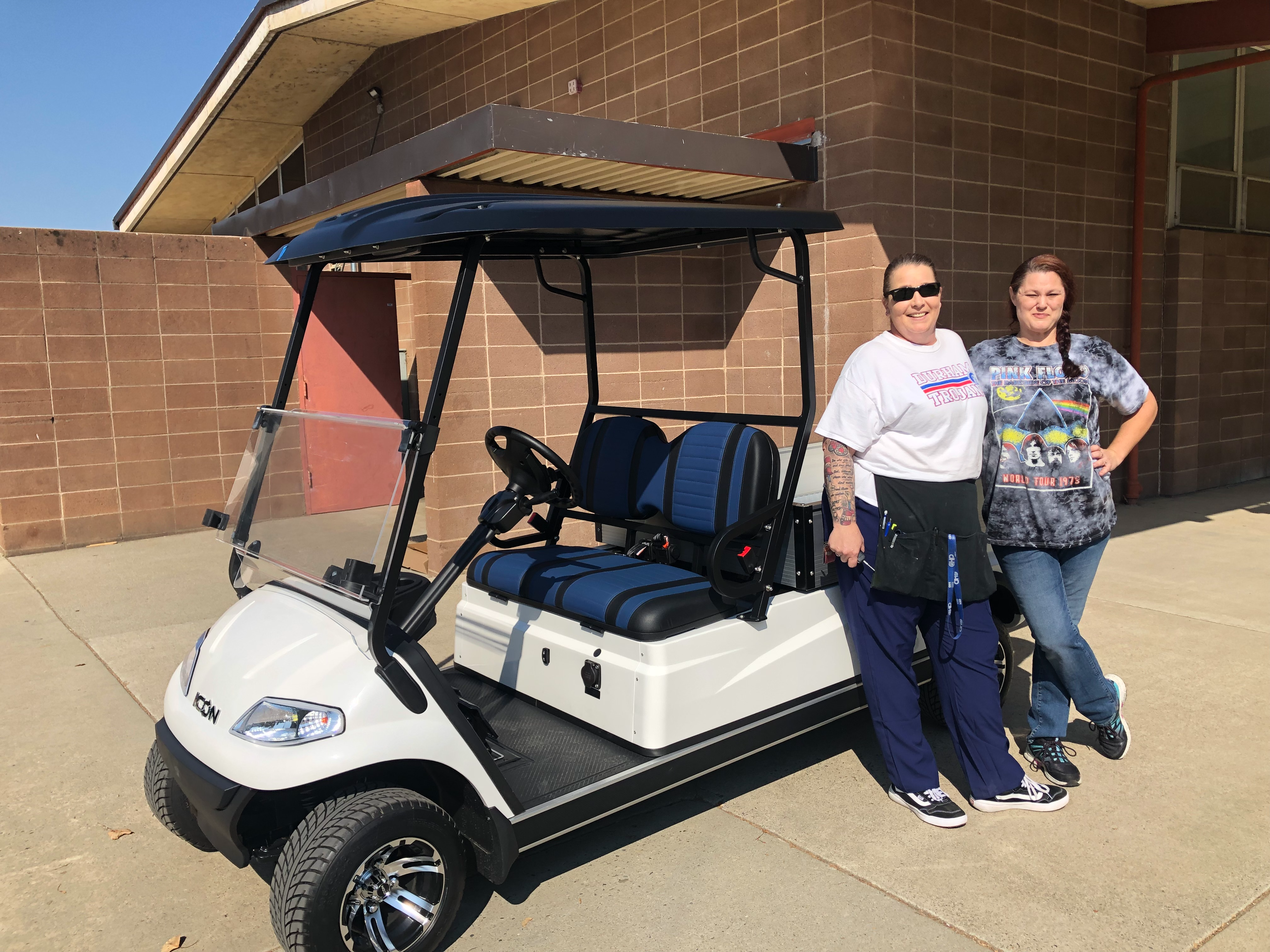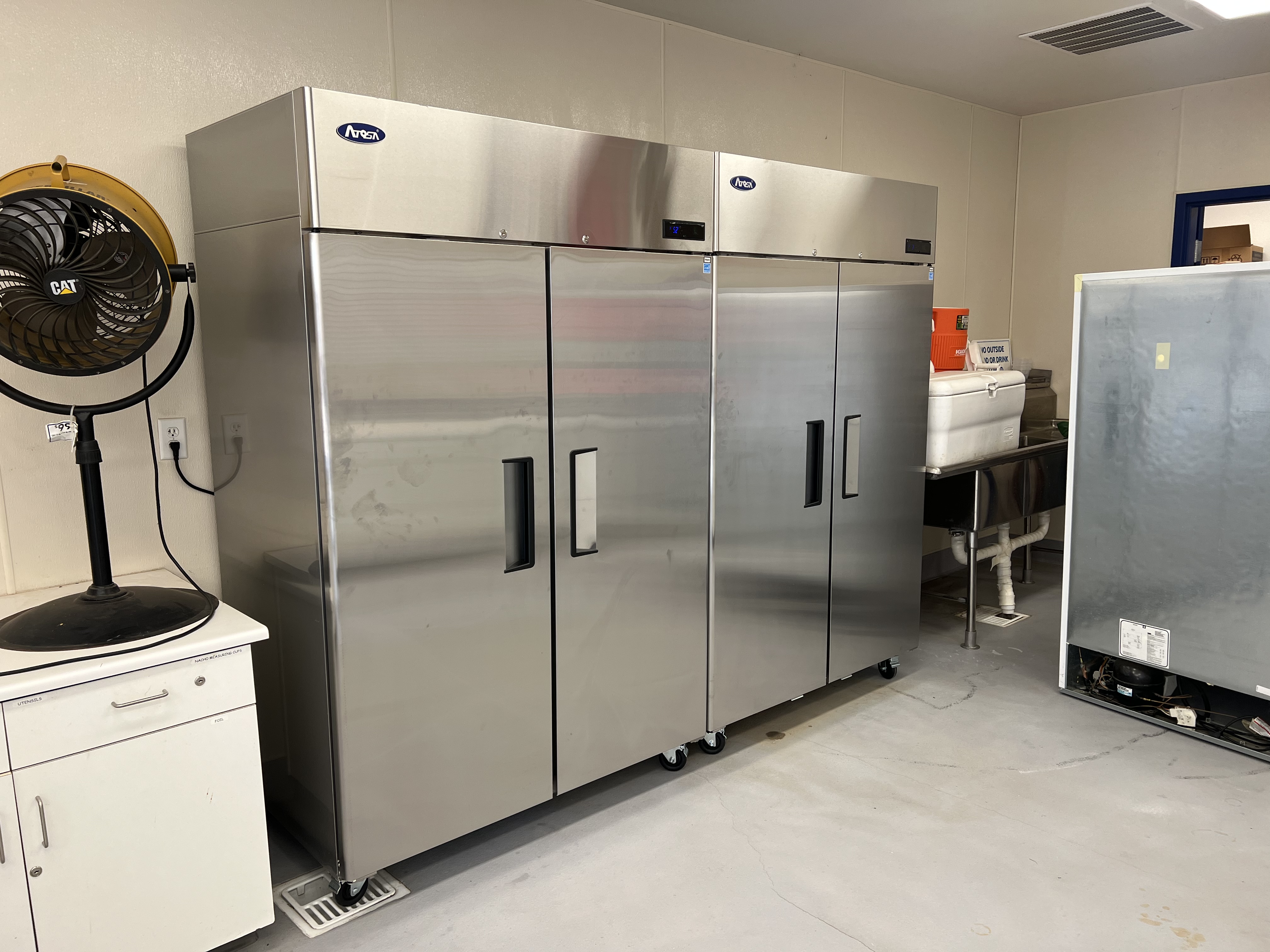 Updates from Principals
DES (from Samantha Brown)
On Monday, Dr. Donna Kreskey and her CSU, Chico graduate students came out and hosted a staff professional development session for our teachers and paraprofessionals; they reviewed Reid Lyon's 10 Maxims About Reading. She also recommends the book Shifting the Balance: 6 Ways to Bring the Science of Reading into the Balanced Literacy Classroom by Jan Burkins and Kari Yates. After an introduction of the progression of phonemic awareness and reading, the teachers broke off into five groups and rotated through meetings with each of the graduate student groups who presented a different reading intervention strategy that teachers could readily implement in their classrooms. On Tuesday, about 1/3 of the staff attended the optional September Staff Meeting to embark on a yearlong journey of discovering their personal core values and how those impact their work, which will eventually help us develop guiding principles and a mission and vision statement for Durham Elementary School. This week Reading Discovery classes began for our 1st-4th grade students, and 5th grade Reading Discovery groups will be starting soon. Miss Hawks 3rd grade class went to the Chico State Math Lab today.
We would like to congratulate Christina Dwyer and her family on the birth of her new daughter, Sawyer Elizabeth Marie Dwyer, born at 12:57 PM on Wednesday, September 20th!
Our DES Tiger Spotlight focuses this week on DES Librarian, Stacey Blake. Stacey is a long time DUSD employee and has served our district in many different capacities. We love Stacey's pawsitive attitude and her willingness to help. She shares her love for reading with all our students and staff, and she keeps our library and main hallway decorated and current for the seasons. We appreciate Stacey and are so glad to have her on our DES Tiger Team!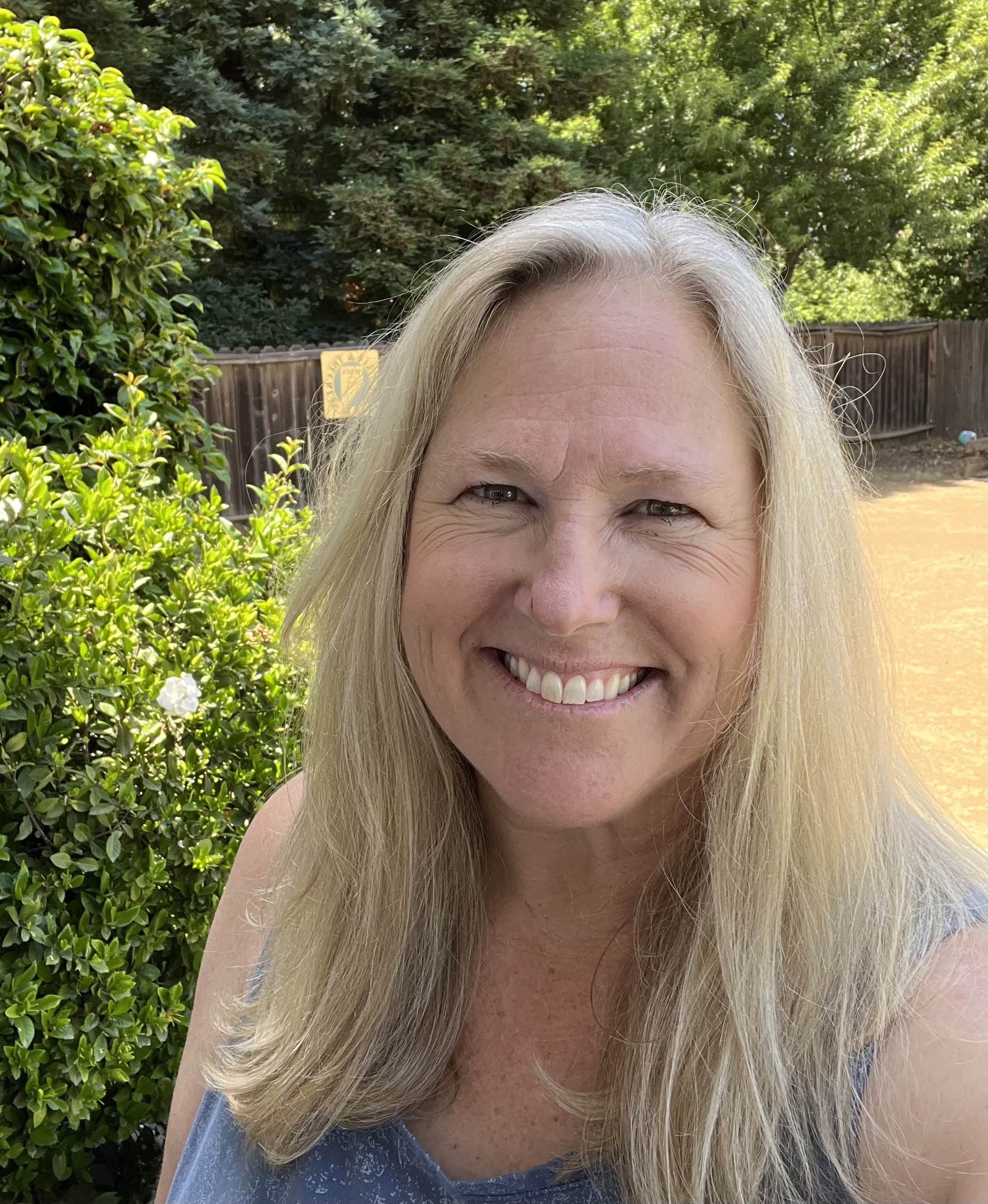 DIS (From Lora Fox)
We are collecting our Jog A Thon pledge sheets now. Our Jog A Thon is scheduled for next Friday, Sept. 29th with a 10:30 sharp start. Our Jog A Thon is the biggest fundraiser of the year. Please be aware that the money raised by the Jog A Thon pays for student activities and any ASB funded event. Such activities/events are all the 8th grade end of the year activities (promotion and Sunsplash) and field trips (Oct. pumpkin drop to Chico State, etc. ), 6th Grade Shady Creek Outdoor Science Camp, Medieval Feast and 7th grade field trips, and end of the year parties for classes. Homeroom teachers are looking for parent volunteers to help count on Friday the 29th. Please reach out to them if you can help them and as always, thank you for the community support of DIS and our students.
7th Grade is going to start working on their Medieval Manor Project. This is a cross curricular unit that the Social Studies and English Teachers work on together. The Medieval Feast is scheduled for Wednesday, November 8th.
8th Grade will be building their cardboard boats the week of Oct. 2-6th. Cardboard boat races will be held on Friday, Oct. 6th at the Durham Pool.
Teachers had a productive day last Monday of looking at our SST process and participating in the Science of Reading presentation that was given by Carmina, Regan, Kiara, and Tiffany. It was very informative for us. This Monday, our staff will be meeting in teams.
DHS (From Marty Wilkes)
The first grading period is in the books. We have 13 freshmen, 12 sophomores, 14 juniors and 10 seniors with straight A's. Nice work Trojans!
Athletics: Trojan football struggled during their game last week with Paradise. Both Trojan teams are 1-3 going into the bye week.
Volleyball had a strong showing this past weekend. They placed second at their tournament in Red Bluff and is currently 13-9 overall and 3-3 in the SVL.
Ag Department: Ms. Luce and the floral team have their fall floral subscriptions (three arrangements for $125) available if you are interested please contact Ms. Luce at mluce@durhamunified.org.
College for Juniors and Seniors: Mrs. Spade and Mrs. Coutts took our juniors and seniors to Butte College on Wednesday, Sept. 20 for the Transfer Day College Fair. This week DHS had campus visits with representatives from UC Merced, UC Davis, and UC Santa Cruz admissions. They presented valuable information to students and parents about admission requirements and process. In October, CSU Chico admissions will visit our campus.
September Student of the Month is Owen Solano. Owen has a 4.18 GPA plays baseball and football for the Trojans. Owen is currently enrolled in two college classes, two AP classes, and is also taking Physics. Owen will be applying to UCLA, Rice, and Baylor. Owen will be applying as a premed major.
Thank you to those who supported the junior class and sophomore class fundraisers last weekend. The juniors hosted a corn hole tournament and the sophomores had a "corn hole prize" booth at the Harvest Festival. The Cheer team is having their car wash fundraiser this Sunday, Sept. 23. Funds raised will help them pay for cheer competition costs and new pompoms. Price is donations only. Thank you for your support.
Update from Student Services and Supports (from Marilyn Bertolucci)
What Is Social Emotional Learning?